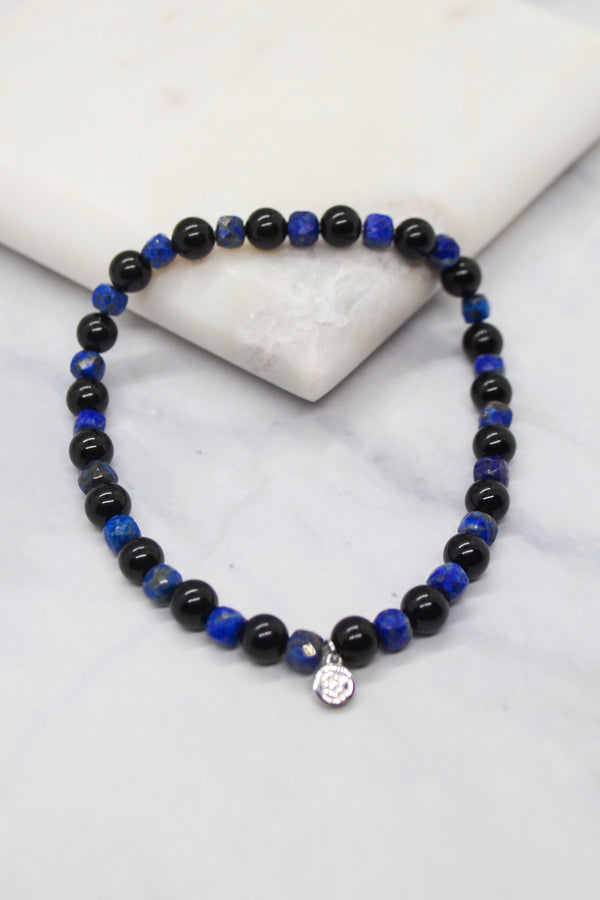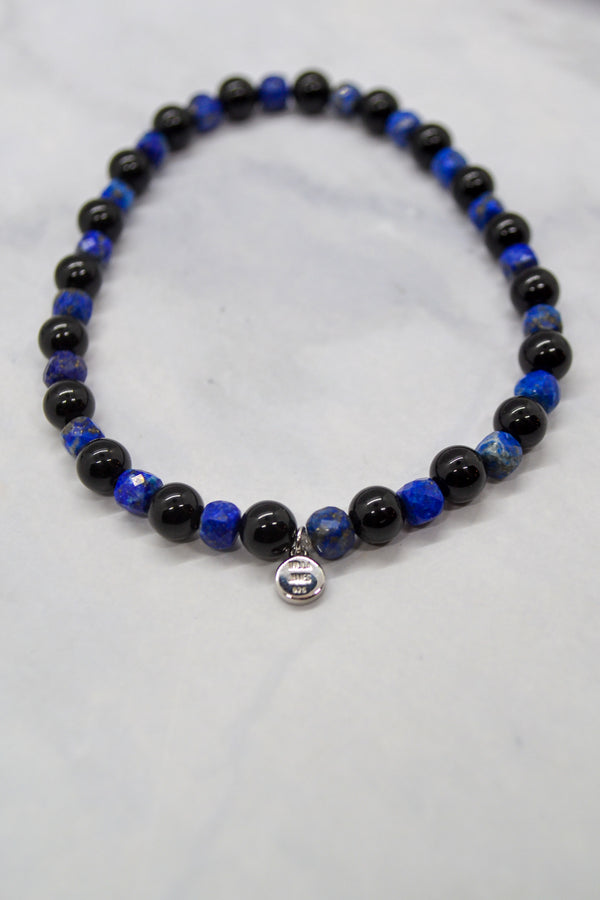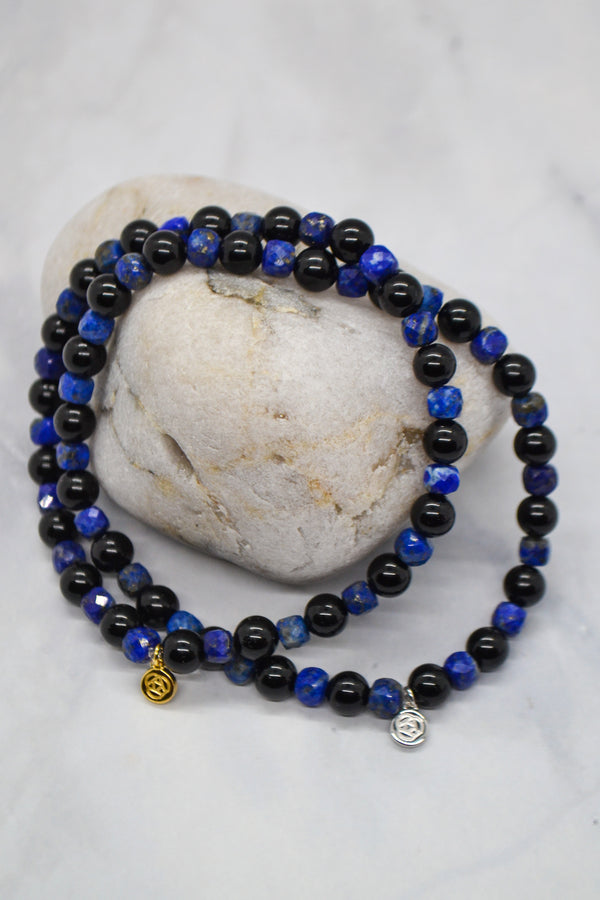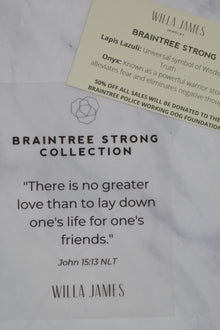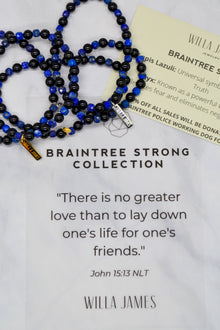 Braintree Strong White Rhodium Plated 8" Men's Lapis and Onyx Bracelet with Small Lion Tag
Availability:
Out Of Stock
Style# SSBraintree8"
When you live in a community that is tight, where most people have called it home for generations, violence hits hard.  Our family moved to the "tree" as many call it 4 years ago and have grown to call it home, to get to know these generations is to love them.  The Braintree Strong Collection was designed as a reaction to the violence that has hit Braintree, that injured 2 of our Police Officers and took the life of one of our treasured K-9 dogs.  This collection is meant to let our town know, We See You Braintree, We Are Here for you Braintree and We Love you Braintree.  

Thank you to the Braintree Police for making the sacrifice often for our community and for always thinking of us first.
The Braintree Strong Collection Includes:  7.25" Stretch Bracelet with Long Willa James Hangtag, 8" Stretch Bracelet with Small Lion Hang Tag, and Children's Stretch Bracelet
John 15:13 NLT states: "There is no greater love than to lay down one's life for one's friends.
Onyx: Known as a powerful warrior stone, alleviates fear and eliminates negative thoughts.
Lapis Lazuli: Universal symbol of Wisdom and Truth
Stone Detail: 6-7mm Polished Black Onyx, 4x4mm Lapis Lazuli
Hangtag Size: 5mm Round
Approximate Bracelet Length 8", Fits Average Men's Wrist
925 Sterling Silver
14K Yellow Gold Plated
All Willa James Jewelry is Nickel Free
Tag Manufactured in Thailand, Bracelet Hand-made in USA
Comes with Signature Willa James Pouch
Please note we use all-natural gemstones and all items are handmade. Your bracelet size will vary slightly and all gemstones will feature color variations and striations making each of them unique, just as we are made.  Please note that Willa James does not claim any healing abilities of our gemstones.  We believe that they function as a gentle reminder of God's ability to handle all situations that life provides us and empowers us to face life with contentment, strength, love, and perseverance.