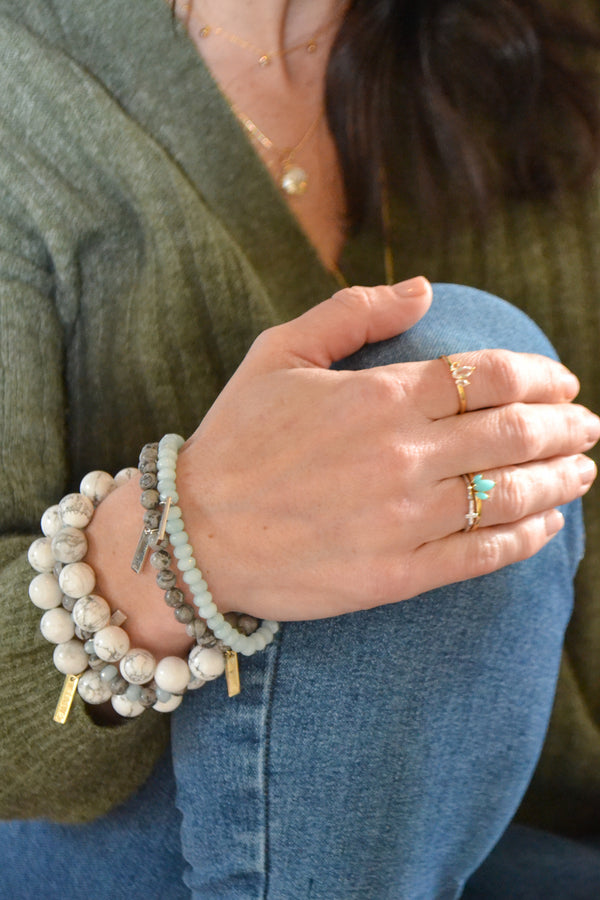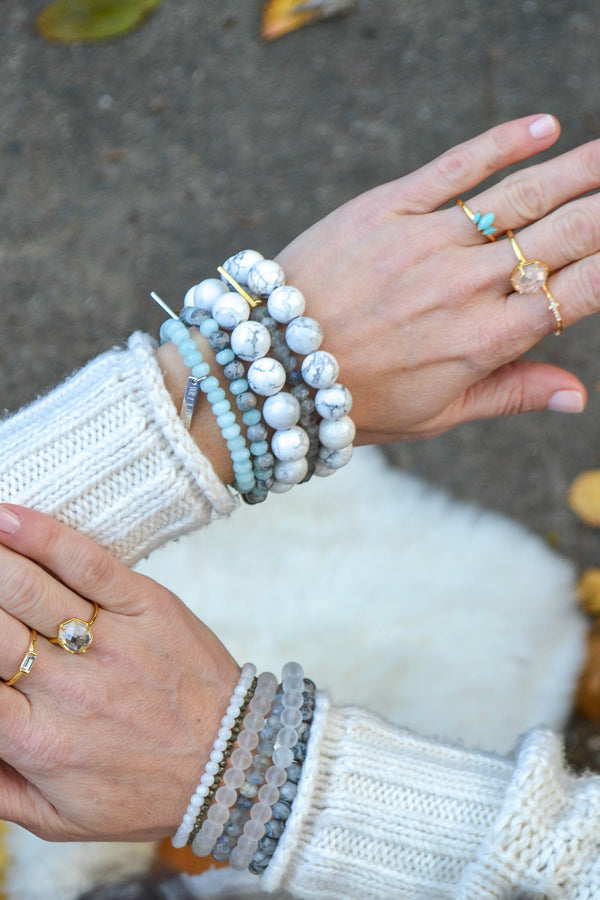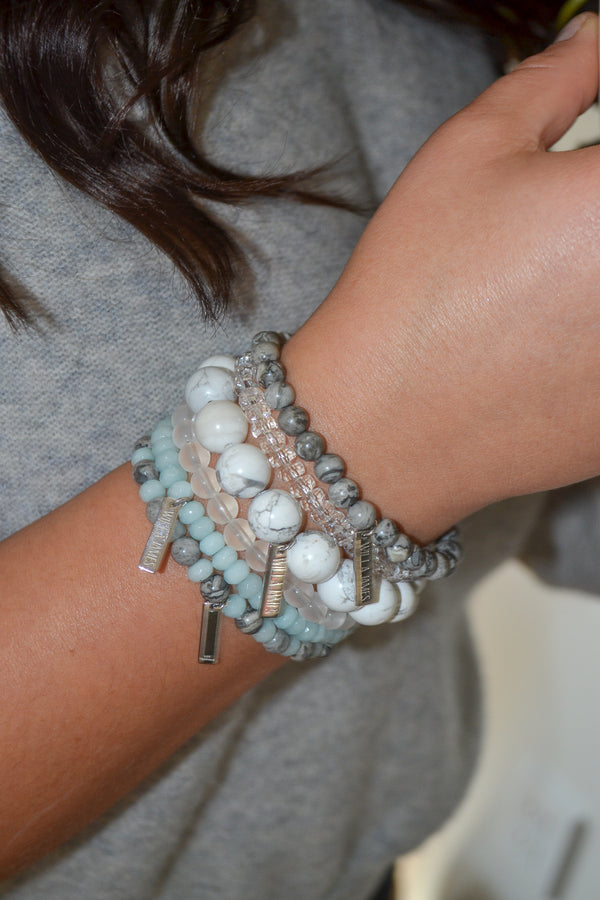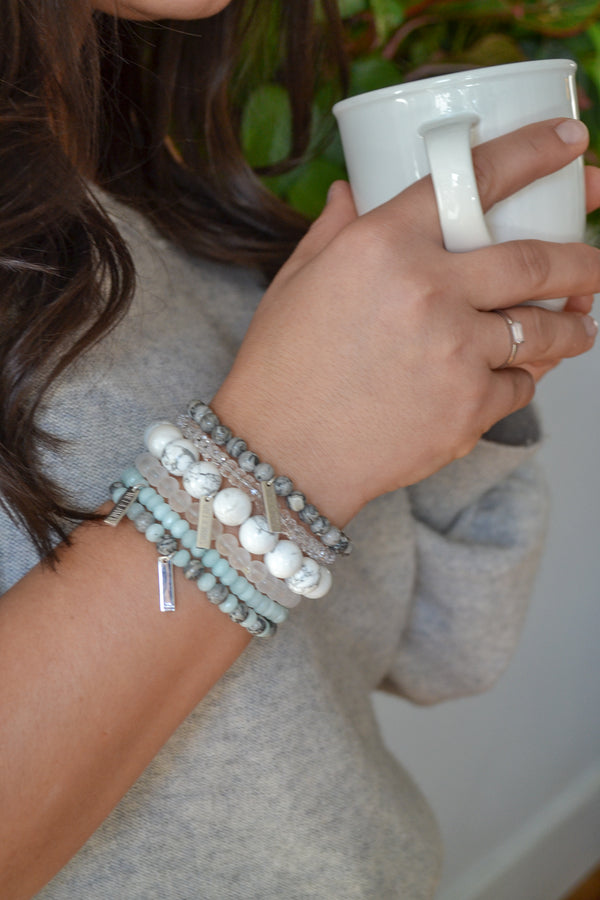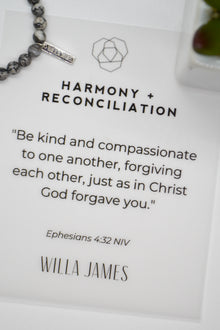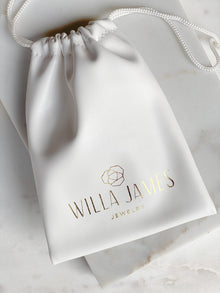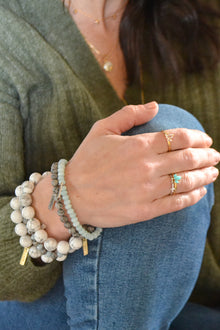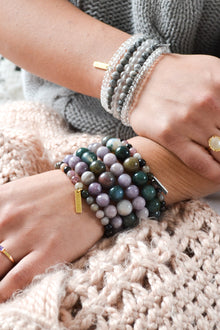 Harmony and Reconciliation White Rhodium Plate Grey Jasper Stretch Bracelet
Availability:
Out Of Stock
Style# SSHARMONYGRYJASP
We are all God's people, he designed us with differences, not to separate us, but to make us unique in his kingdom.  The Harmony and Reconciliation Collection was designed to encourage and remind us that we are all one people under God, to forgive, to be kind and to love others.  Grey Jasper is known to bring tranquility and wholeness, to absorb negative energy and a be a "supreme nurturer."

Ephesians 4:32 NIV states: "Be kind and compassionate to one another, forgiving each other, just as in Christ God forgave you."
Grey Jasper: Known as the supreme nurturer, provides protection and absorbs negative energy
Stone Detail: 6-7mm Polished Round Grey Jasper
Hangtag Size: ½" L x 1/8" W
Approximate Bracelet Length 7-7-1/2", Fits Average Wrist
925 Sterling Silver
White Rhodium Plated

All Willa James Jewelry is Nickel Free

Tag Manufactured in Thailand, Bracelet Hand-made in USA
Comes with Signature Willa James Pouch
Please note we use all-natural gemstones and all items are handmade.  Your bracelet size will vary slightly and all gemstones will feature slight variations in color and size, making each of them unique, just as we are made.