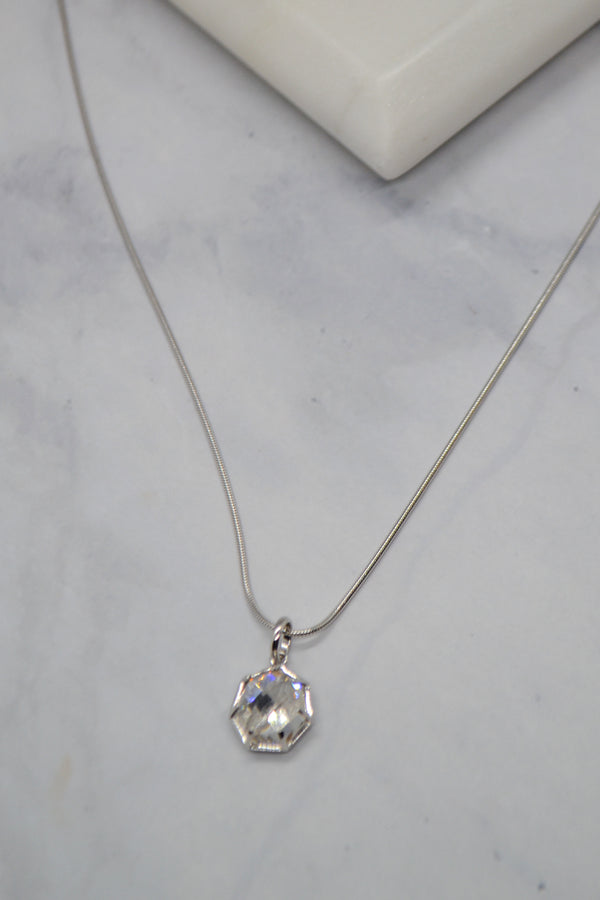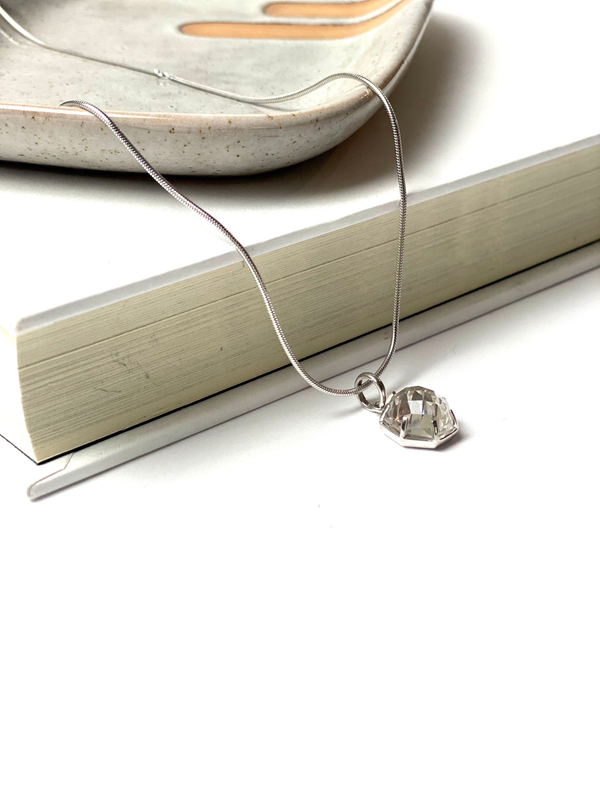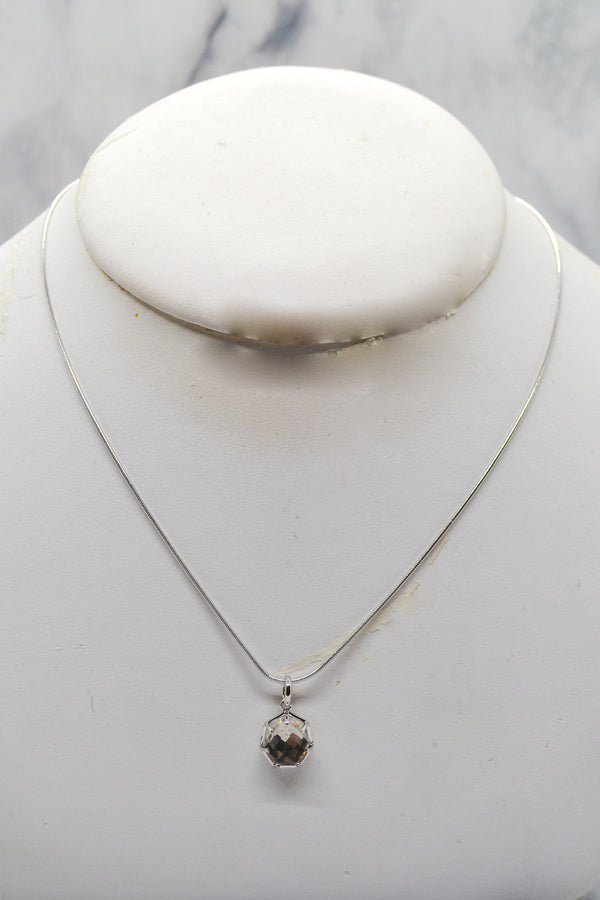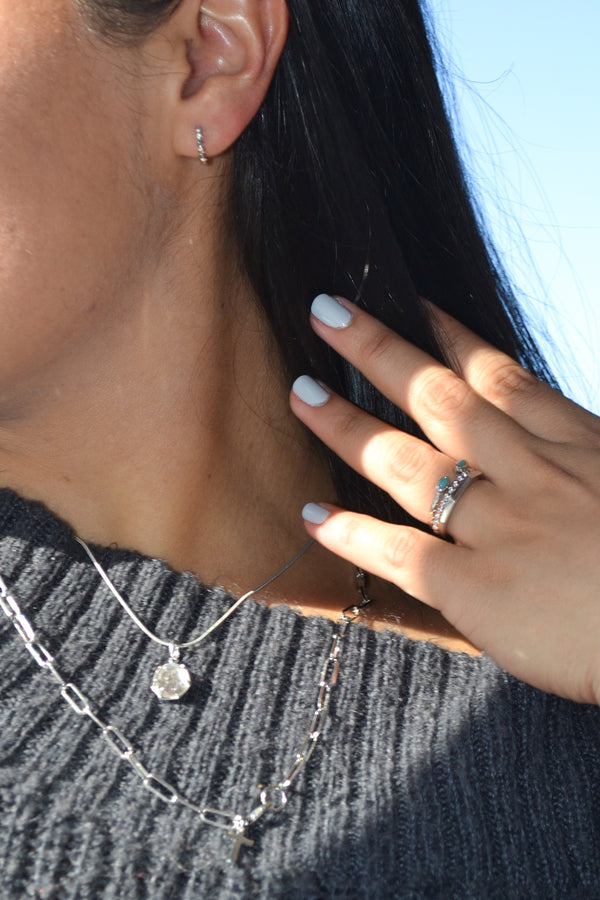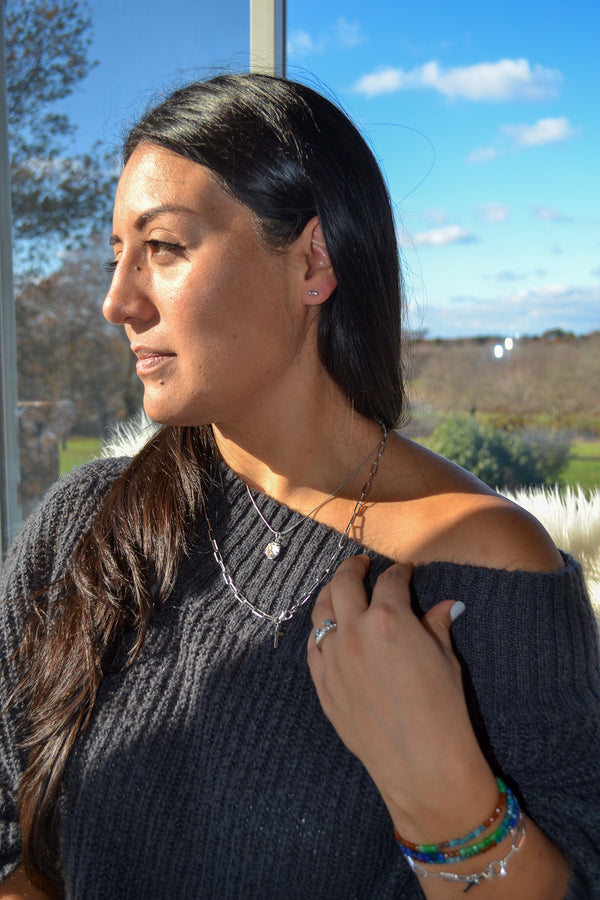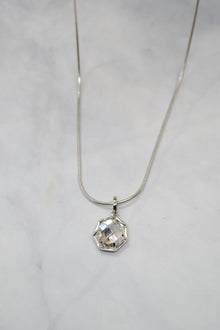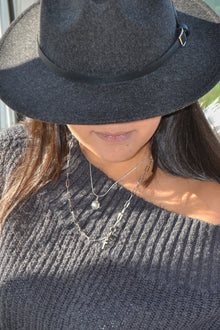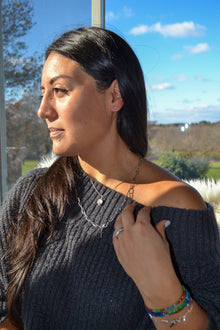 Corinthians Collection White Rhodium Plate 15" + 2" Extender 7-Sided Clear Quartz Rose Cut Pendant Necklace
Style# N-11146RHPRC
At Willa James, we love the symbolism of the number 7 from the Bible, it symbolizes completion and perfection and roots back as far as the Book of Genesis.  You will be amazed at the reflection of this clear quartz pendant necklace.  With Clear Quartz being a gemstone that elevates thoughts and perspective, it was a perfect choice to be used in this necklace.  The 7-sided design softly reminds us of a shield.  Necklace features a 15" Diamond Cut Snake Chain with Lobster Claw Clasp.  Necklace can be secured at 15" and  17" making it incredibly versatile.
1 Corinthians 16: 13-14 NIV states: "Be on your guard; stand firm in the faith; be courageous; be strong.  Do everything in love."
Clear Quartz: Universal Healer, Elevates Thoughts and Perspective, Harmony
Pendant Measures: 12.5mm L x 11.5mm W.  Including Bail: 19mm
Snake Chain Measures: 15" + 2" Extender, 1mm Wide
Secures: Lobster Claw Clasp
925 Sterling Silver
White Rhodium Plated
Thailand.
Comes with Signature Willa James Pouch
All Willa James Jewelry is nickel free, lead free and cadmium free. Those with metal sensitivities can seek comfort in wearing our jewelry worry-free.