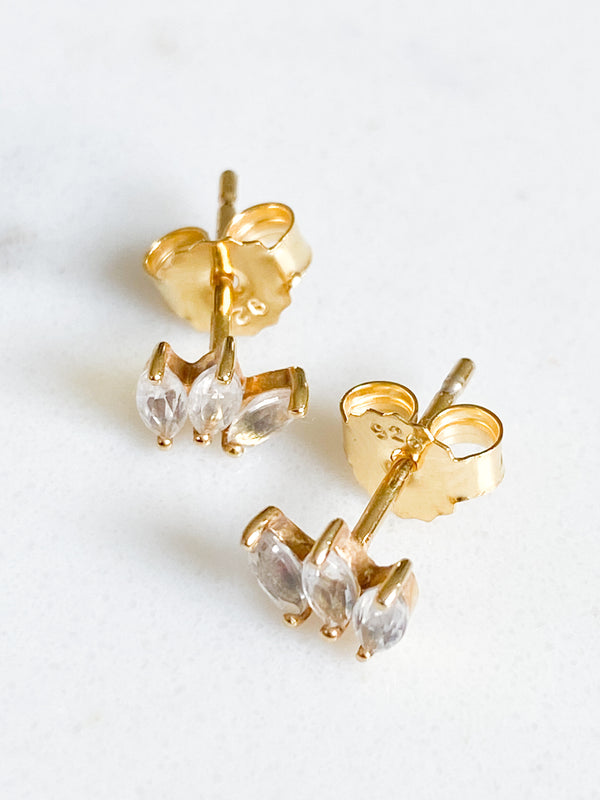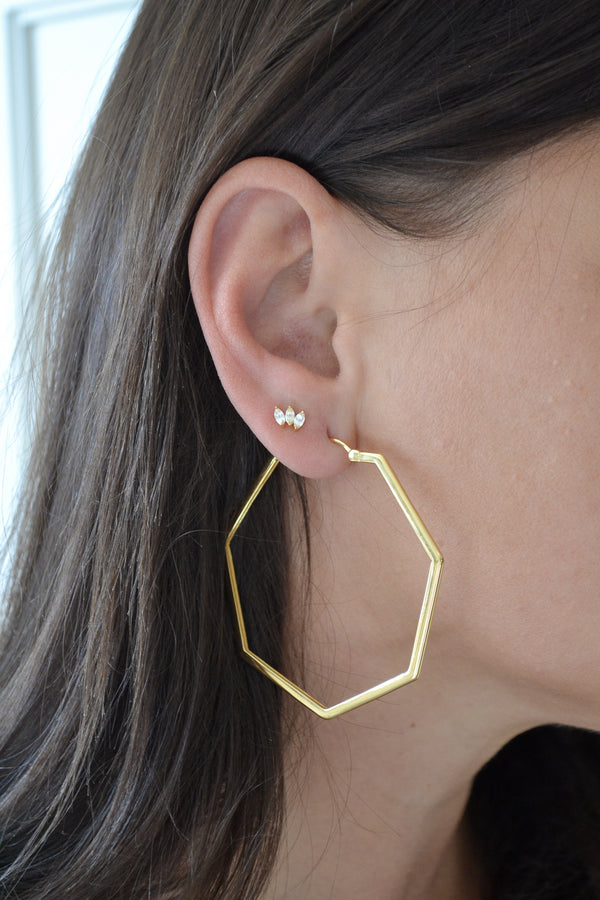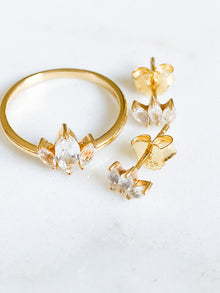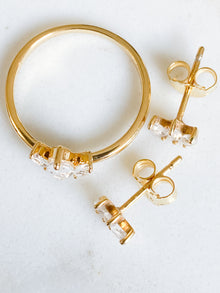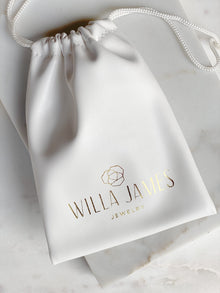 Ecclesiastes Collection 14K Gold Plate Sterling Silver Triple Marquise Clear Quartz Stud Earrings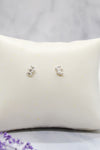 Ecclesiastes Collection White Rhodium Plate Sterling Silver Triple Marquise Clear Quartz Stud Earrings
Style# E-8940RC
Find your tribe ladies!  We love the Ecclesiastes Collection because it encourages us to surround ourselves with others.  It states, "A cord of three strands is not quickly broken," this was our inspiration in these triple marquise stud earrings.  Enjoy this meaning, or simply enjoy the beautiful facets of our Clear Quartz gemstones.  For pierced ears only, these earrings are secured with a post and butterfly clutch.
Ecclesiastes 4:12 NIV States – "Though one may be overpowered, two can defend themselves.  A cord of three strands is not quickly broken."
Clear Quartz: Universal Healer, Elevates Thoughts and Perspective, Harmony
Earrings Measure: 5.5mm L x 6.5mm W.
Secures: Post and Butterfly Clutch
925 Sterling Silver
14K Gold Plated
Thailand.
Comes with Signature Willa James Pouch
All Willa James Jewelry is nickel free, lead free and cadmium free. Those with metal sensitivities can seek comfort in wearing our jewelry worry-free.