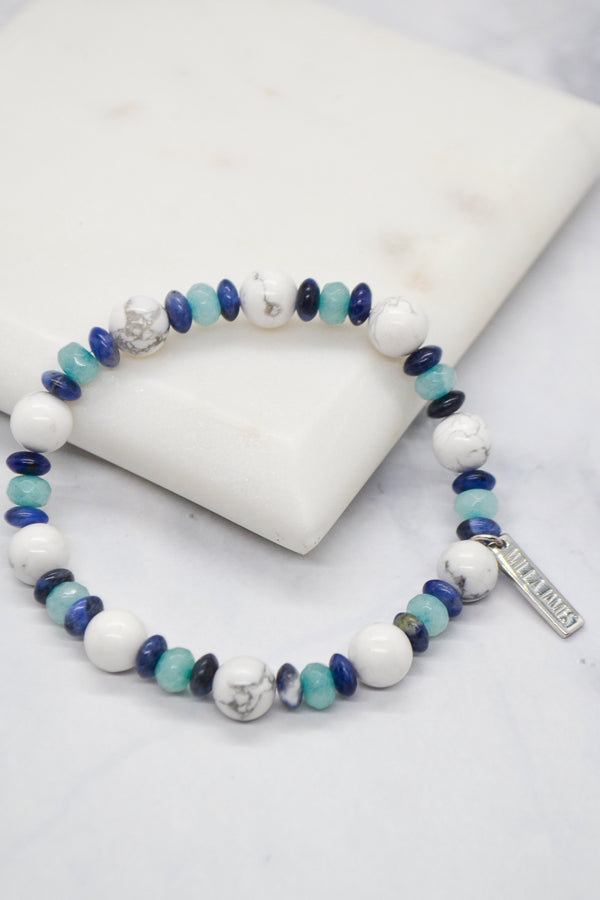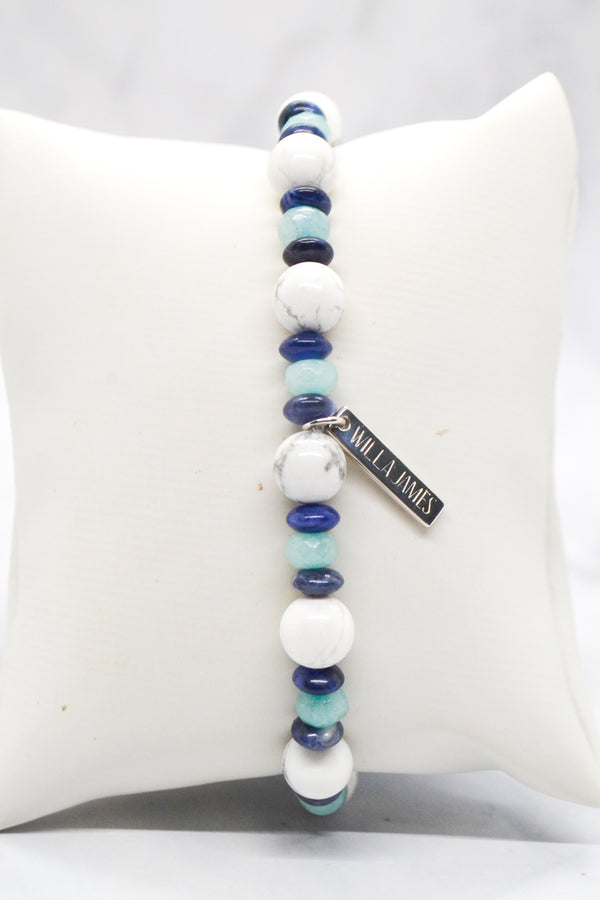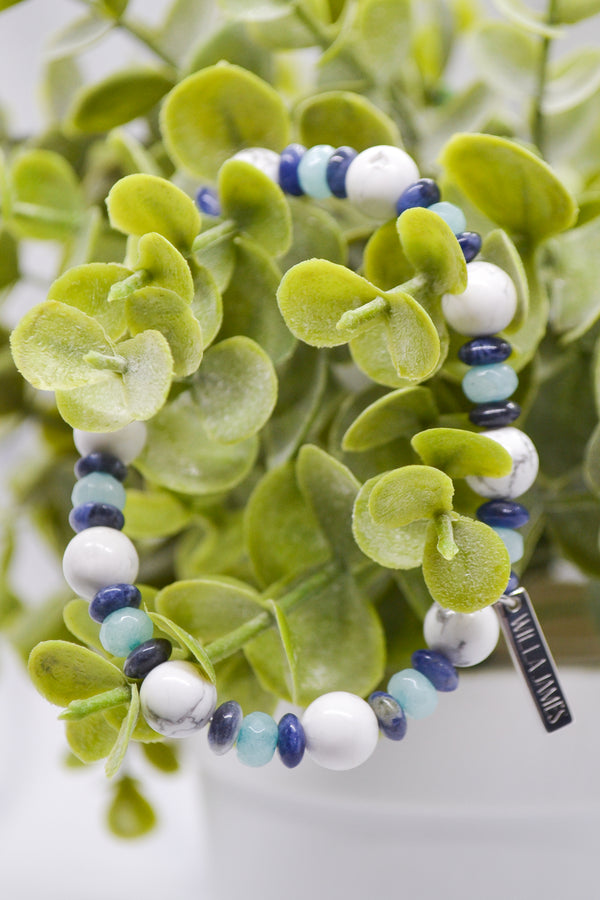 New Beginnings White Rhodium Plate Howlite, Blue Aventurine and Amazonite Bracelet
Corinthians Collection 14K Gold Plate 15" + 2" Extender 7-Sided Clear Quartz Rose Cut Pendant Necklace
Style# SSNewBeginnings
Whether you are starting a new job, moving to a new city, beginning a new season of life, transitions can be anxiety provoking, but they can also be very exciting.  New beginnings present a time for renewal, an opportunity to start fresh, much like this fresh looking bracelet.  Crafted from 8mm polished Howlite, Blue Aventurine Discs and Amazonite Rondelle's, this bracelet is the perfect reminder of how amazing the next season of your life may be, and if you are ever in doubt...remember that God is with you along the way!
Psalm 16:11 CSB States: "You reveal the path of life to me; in your presence is abundant joy; at your right hand are eternal pleasures."

Blue Aventurine: Inner Strength, Stone of Protection, Rids Mind of Hesitation and Fears

Amazonite: Gemstone of Good Luck and Fortune, Alleviates Worry and Fear, Dispels Negative Energy, Encourages Great Luck in all Hopes and Dreams
Howlite: Calms an Overactive Mind, Strengthens Memory and Eliminates Pain, Stress and Frustrations
Stone Detail: 8mm Polished Howlite, 4x6mm Amazonite Rondelle, 3x6mm Blue Aventurine Disc
Hangtag Size: ½" L x 1/8" W
Approximate Bracelet Length 7-1/2", Fits Average Wrist
925 Sterling Silver
White Rhodium Plated

All Willa James Jewelry is Nickel Free

Tag Manufactured in Thailand, Bracelet Hand-made in USA
Comes with Signature Willa James Pouch
Please note we use all-natural gemstones and all items are handmade. Your bracelet size will vary slightly and all gemstones will feature color variations and striations making each of them unique, just as we are made.  Please note that Willa James does not claim any healing abilities of our gemstones.  We believe that they function as a gentle reminder of God's ability to handle all situations that life provides us and empowers us to face life with contentment, strength, love, and perseverance.