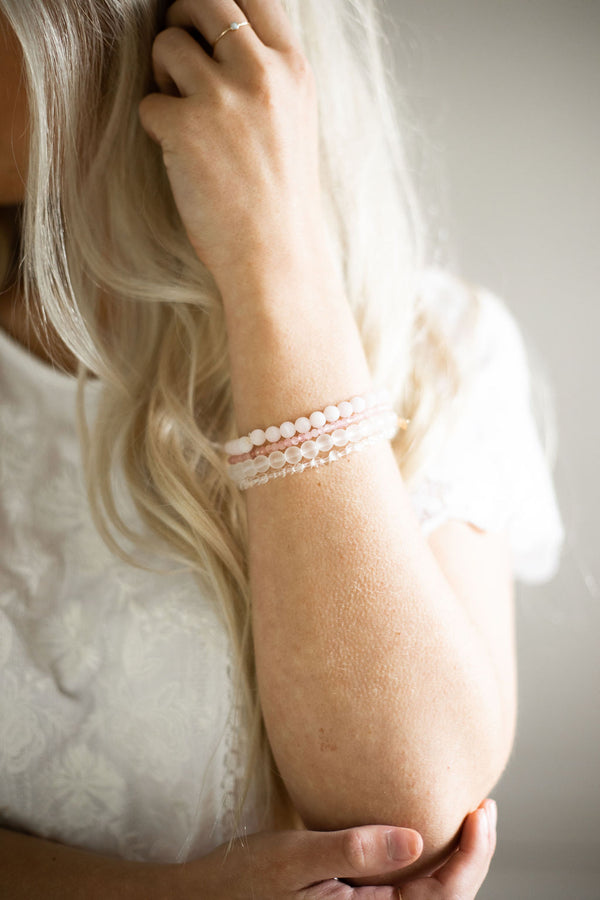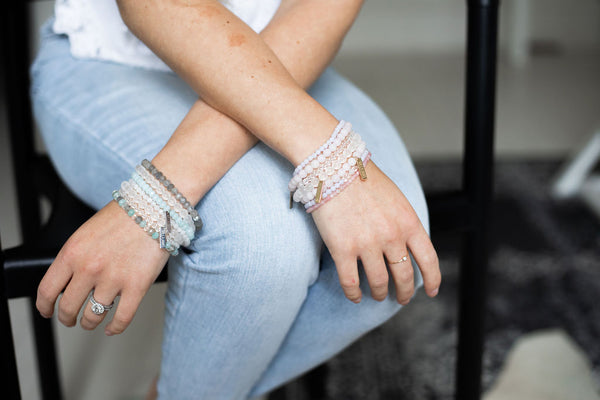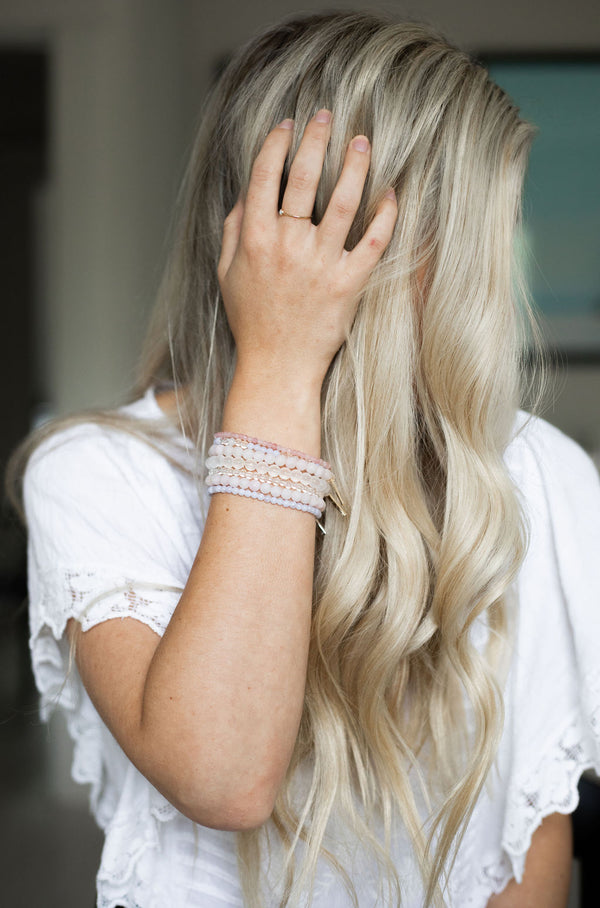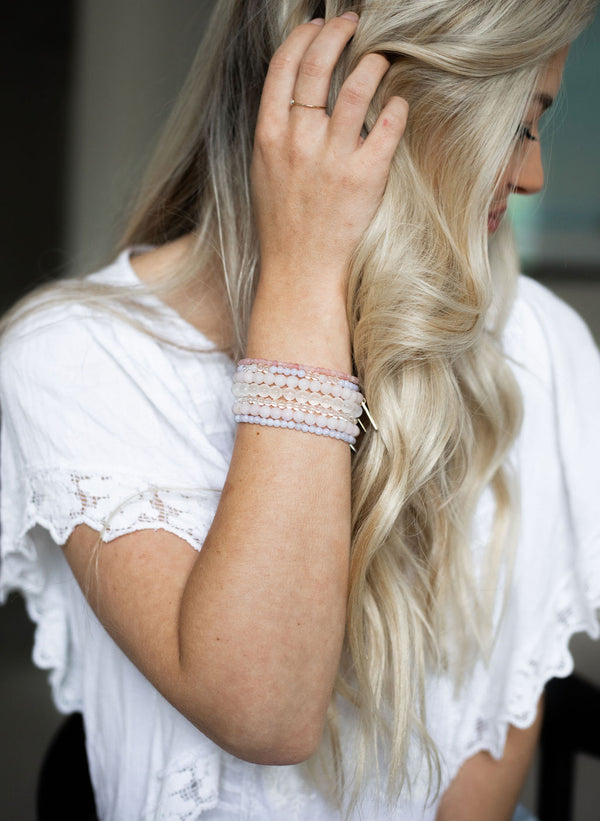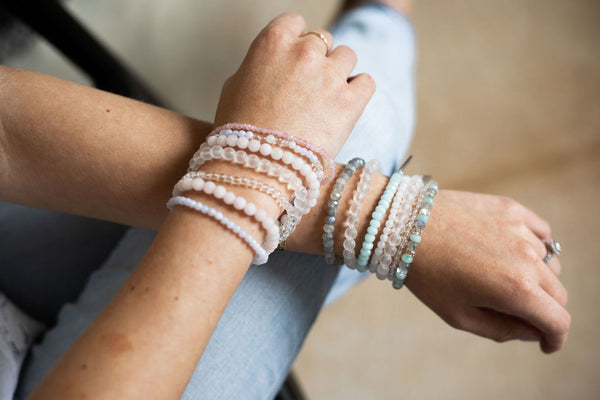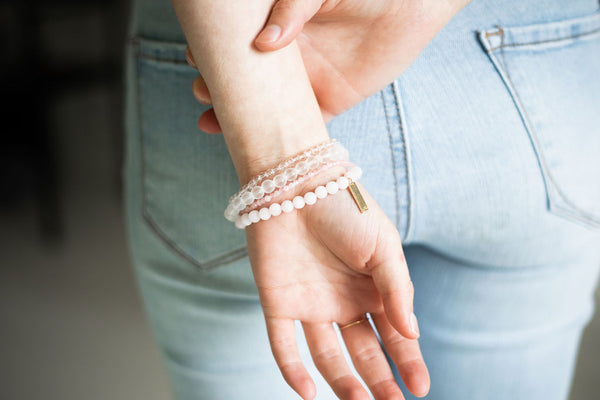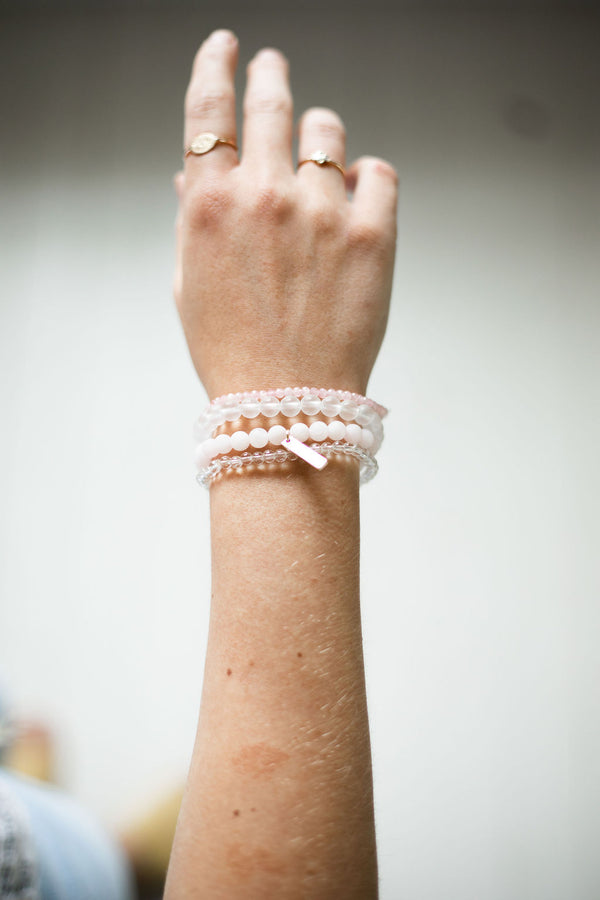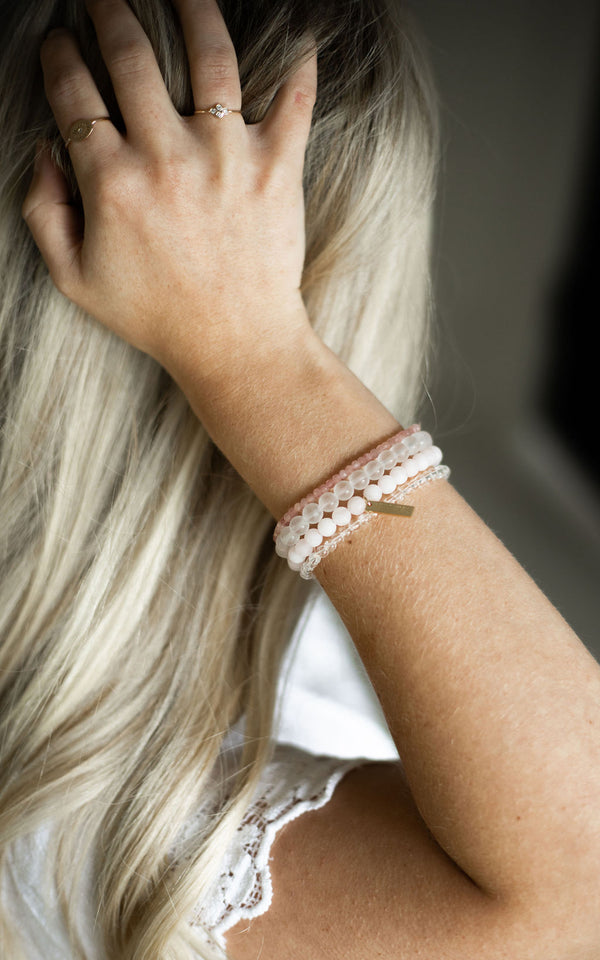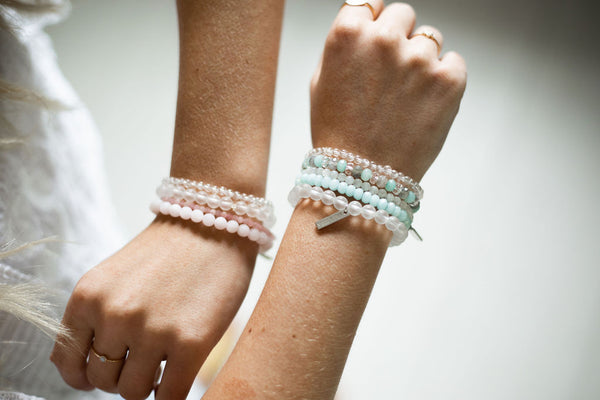 Health and Stability White Rhodium Plate Rose Quartz and Clear Quartz Set of 4 Bracelets
Style# SSHealthRQSet
One of the hardest things that life can deal to us is a health scare, an illness, a challenge that we have no control over, yet are expected to deal with it.  We are human and often want and try to control the things that we can't.  Enjoy the Rose Quartz and Clear Quartz gemstones of this bracelet set that enhance feelings of Healing and Peace, as well as the "Universal Healer," Clear Quartz.  This set includes 1 6-7mm Matte Rose Quartz Round Stretch Bracelet with White Rhodium Hang Tag, 1 6-7mm Matte Clear Quartz Round Stretch Bracelet, 1 3-4mm Faceted Rose Quartz Stretch Bracelet, and 1 4-5mm Round Clear Quartz Stretch Bracelet.
3 John 1:2 states: "Dear friend, I pray that all may go well with you and that you may be in good health, just as it is well with your soul."
Rose Quartz: Inner Healing, Helps Comfort Grief, Promotes Self-love, Unconditional Love
Clear Quartz: Universal Healer, Elevates Thoughts and Perspective, Harmony, Relieves Pain
Stone Detail: 6-7mm Matte Round Rose Quartz, 6-7mm Matte Round Clear Quartz, 3-5mm Faceted Rose Quartz, 4-5mm Round Clear Quartz
Hangtag Size: ½" L x 1/8" W
Approximate Bracelet Length 7-7-1/2", Fits Average Wrist
925 Sterling Silver
White Rhodium Plated

All Willa James Jewelry is Nickel Free

Tag Manufactured in Thailand, Bracelet Hand-made in USA
Comes with Signature Willa James Pouch
Please note we use all-natural gemstones and all items are handmade. Your bracelet size will vary slightly and all gemstones will feature color variations and striations making each of them unique, just as we are made.