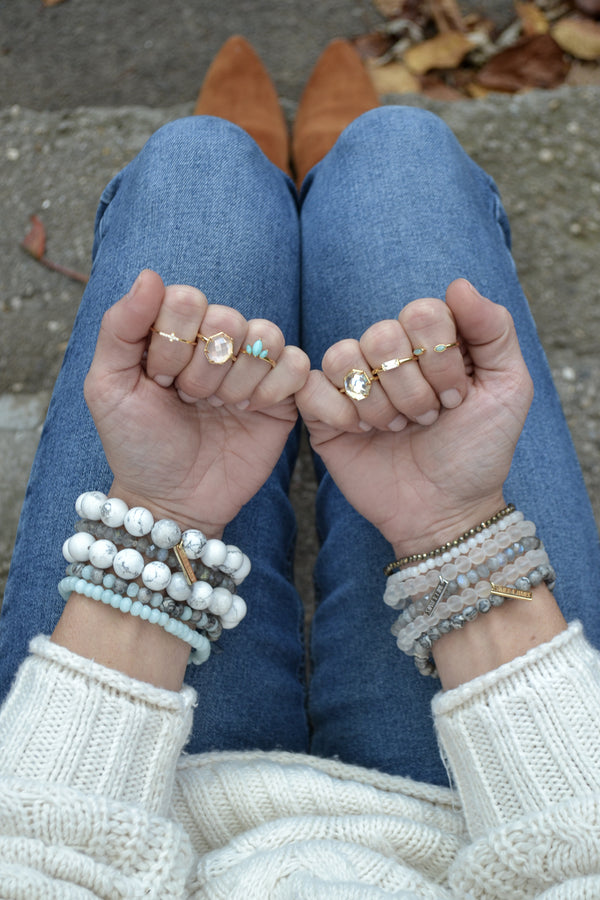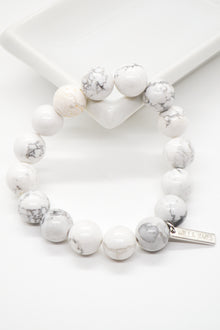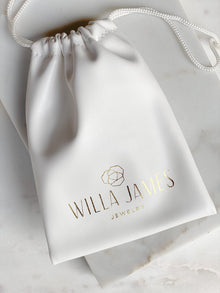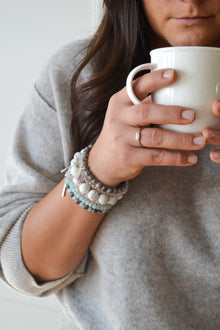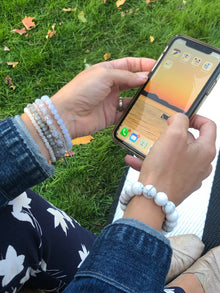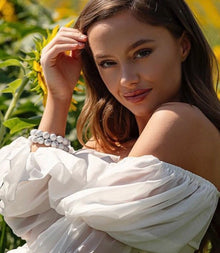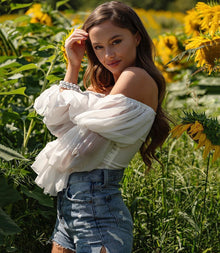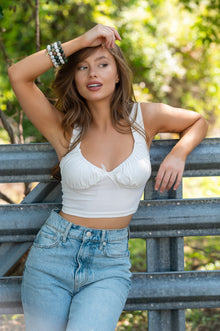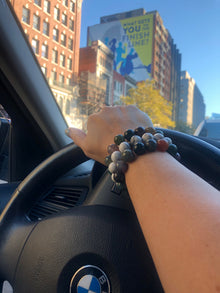 Tranquil Mind and Serenity White Rhodium Plate 12mm Polished Howlite Stretch Bracelet
Availability:
Out Of Stock
Style# SSRandRHowl
Do you know somebody that is always on the go?  Is that person you?  Running all of the time, mind always going and always thinking, and you said or heard on several occasions that they get into bed and just can't seem to get a decent rest.  This bold 12mm stretch bracelet is right up their alley.  Howlite is a stone that is known to calm the overactive mind, reducing stress (I think we could all use that right now) and frustration.

Philippians 4:7 NIV states: "And the peace of God, which transcends all understanding, will guard your hearts and your minds in Christ Jesus."
Howlite: Known to calm an overactive mind, strengthen memory and eliminate pain, stress and frustrations
Stone Detail: 12mm Polished Round Howlite
Hangtag Size: ½" L x 1/8" W
Approximate Bracelet Length 7-7-1/2", Fits Average Wrist
925 Sterling Silver
White Rhodium Plated

All Willa James Jewelry is Nickel Free

Tag Manufactured in Thailand, Bracelet Hand-made in USA
Comes with Signature Willa James Pouch
Please note we use all-natural gemstones and all items are handmade.  Your bracelet size will vary slightly and all gemstones will feature slight variations in color and size, making each of them unique, just as we are made.