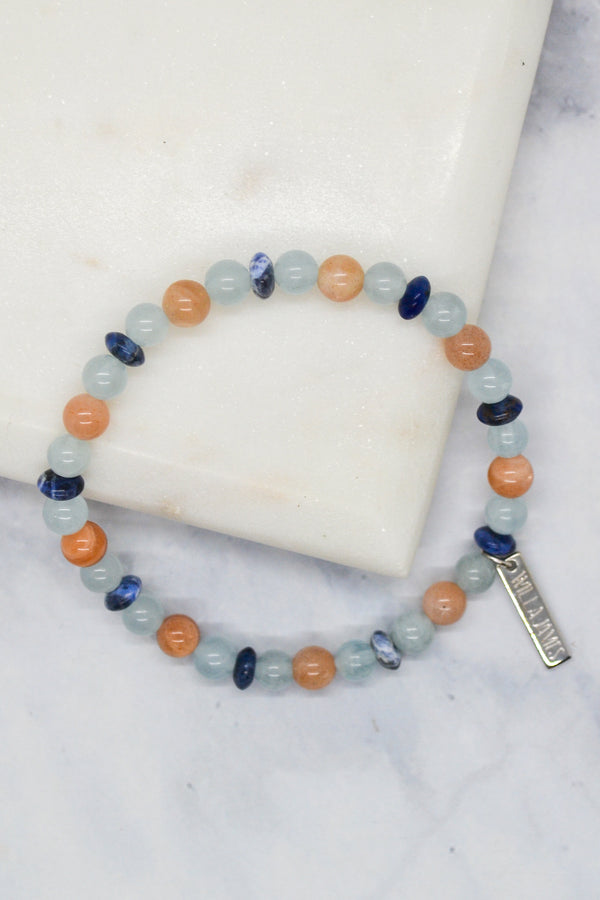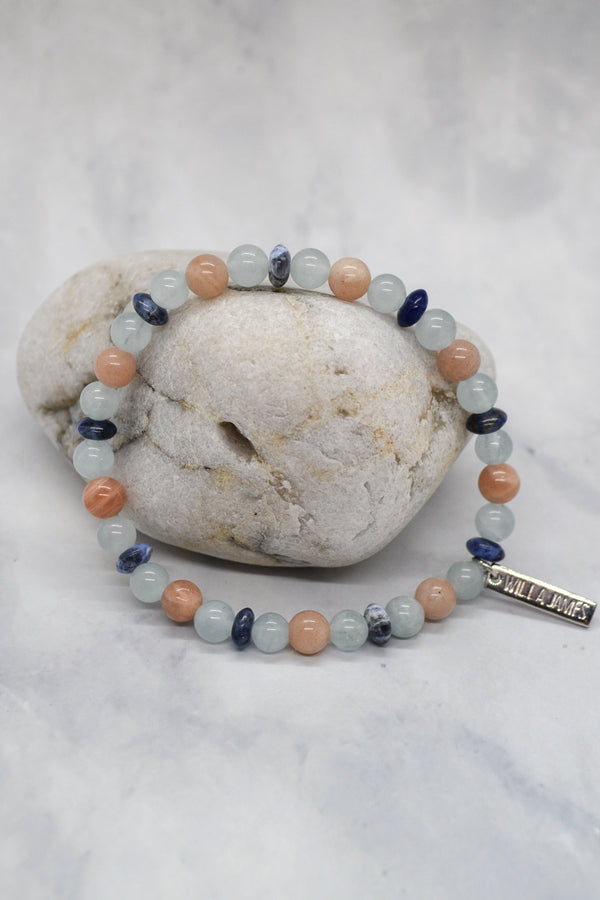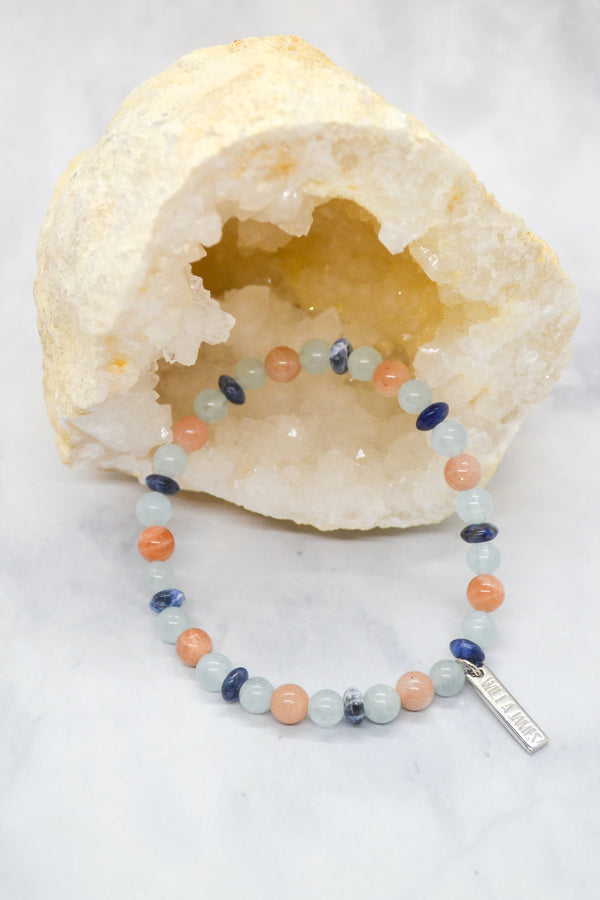 Overcomer Collection White Rhodium Plate Multi-gem Stretch Bracelet
Availability:
Out Of Stock
Style# SSOvercomer
Whether the road ahead of your feels long, or you've come out of a difficult season feeling victorious, let this bracelet be a wearable reminder of your unbelievable strength available to you when you have the Lord as your protector.

John 16:33 NET States: "I have told you these things so that in me you may have peace.  In the world you have trouble and suffering, but take courage - I have conquered the world."

Sunstone: H

eightens Intuition and allows the Real Self to Shine through,  Happily Dissipates Fearfulness, Alleviates Stress and Increases Vitality.  Encourages Independence and Originality

Aquamarine: Stone of Good Luck, Fearlessness, Protection, Aids in Overcoming Fear of the Un-known

Blue Aventurine - Inner Strength, Stone of Protection, Rids Mind of Hesitation and Fears

Stone Detail: 6-7mm Polished Sunstone, 6-7mm Polished Aquamarine, 3x6 Blue Aventurine Disc
Hangtag Size: ½" L x 1/8" W
Approximate Bracelet Length 7-1/2", Fits Average Wrist
925 Sterling Silver
White Rhodium Plated

All Willa James Jewelry is Nickel Free

Tag Manufactured in Thailand, Bracelet Hand-made in USA
Comes with Signature Willa James Pouch
Please note we use all-natural gemstones and all items are handmade. Your bracelet size will vary slightly and all gemstones will feature color variations and striations making each of them unique, just as we are made.  Please note that Willa James does not claim any healing abilities of our gemstones.  We believe that they function as a gentle reminder of God's ability to handle all situations that life provides us and empowers us to face life with contentment, strength, love, and perseverance.