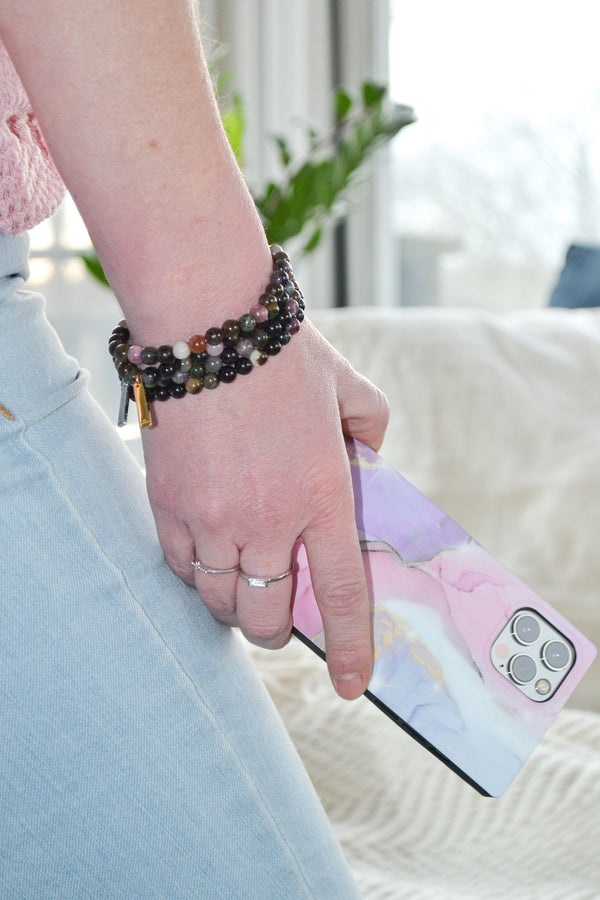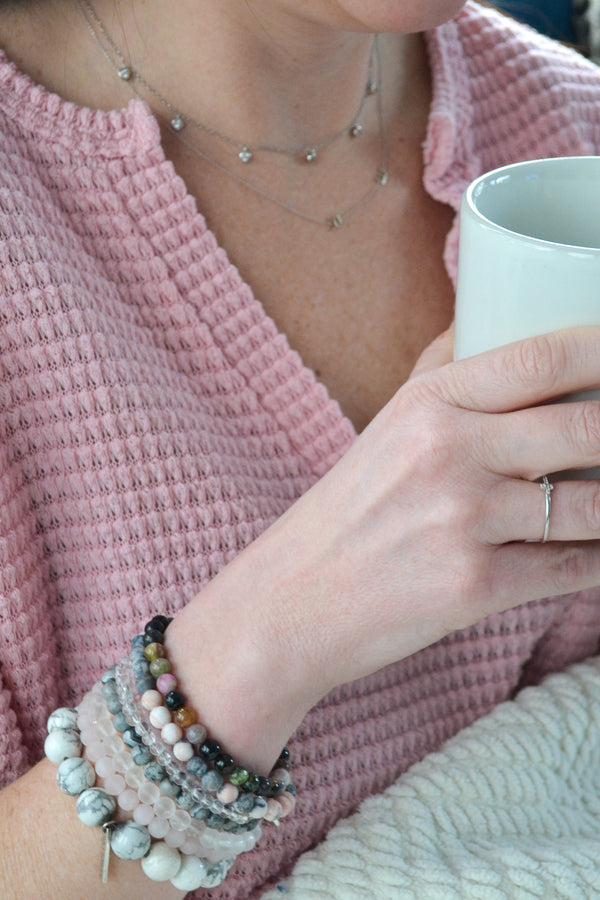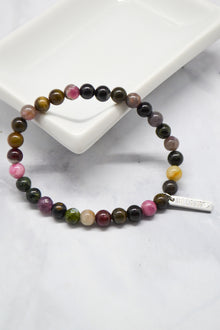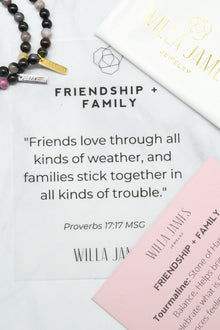 Friendship and Family White Rhodium 6mm Tourmaline Stretch Bracelet
Availability:
Out Of Stock
Style# SSFriendTourm
OK, take a ride with us down memory lane for a second... do you remember making those bracelets from the cross stitch thread and giving them to your closest friends and you were forever bonded with your friendship?  That right there friends was the inspiration behind our Friendship Collection.  Whether your friend needs a beautiful reminder of how much you care for her, where your mom tribe needs a reminder of your ability to laugh with each other through the chaos, whether it be a gentle reminder to your friend miles away how much they mean to you...that is what this collection is all about.

Proverbs 17:17 MSG reminds us: "Friends love through all kinds of weather, and families stick together in all kinds of trouble"

Tourmaline:  Stone of Harmony and Balance, Helps bring Insight, Celebrate what is Good in your Life, Enhances Feelings of Gratefulness and Blessings

Stone Detail:

 6-7mm Polished Round Tourmaline



Hangtag Size: ½" L x 1/8" W
Approximate Bracelet Length 7-1/2", Fits Average Wrist
925 Sterling Silver
White Rhodium Plated

All Willa James Jewelry is Nickel Free

Tag Manufactured in Thailand, Bracelet Hand-made in USA
Comes with Signature Willa James Pouch
Please note we use all-natural gemstones and all items are handmade. Your bracelet size will vary slightly and all gemstones will feature color variations and striations making each of them unique, just as we are made.  Please note that Willa James does not claim any healing abilities of our gemstones.  We believe that they function as a gentle reminder of God's ability to handle all situations that life provides us and empowers us to face life with contentment, strength, love, and perseverance.