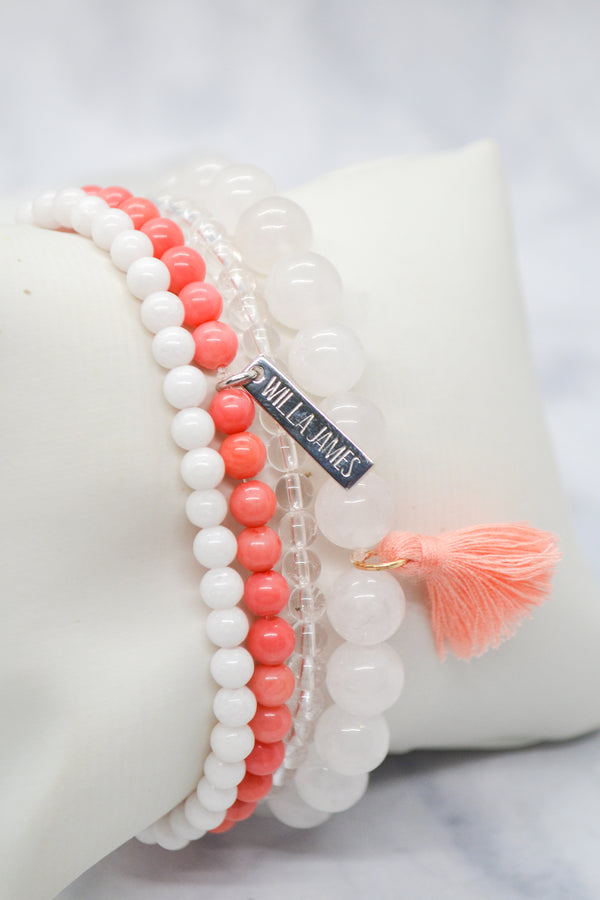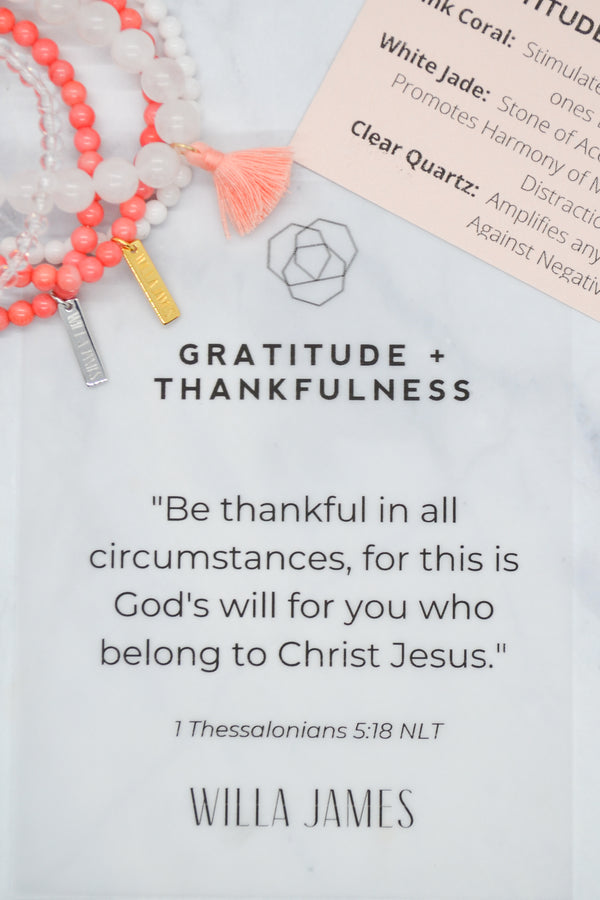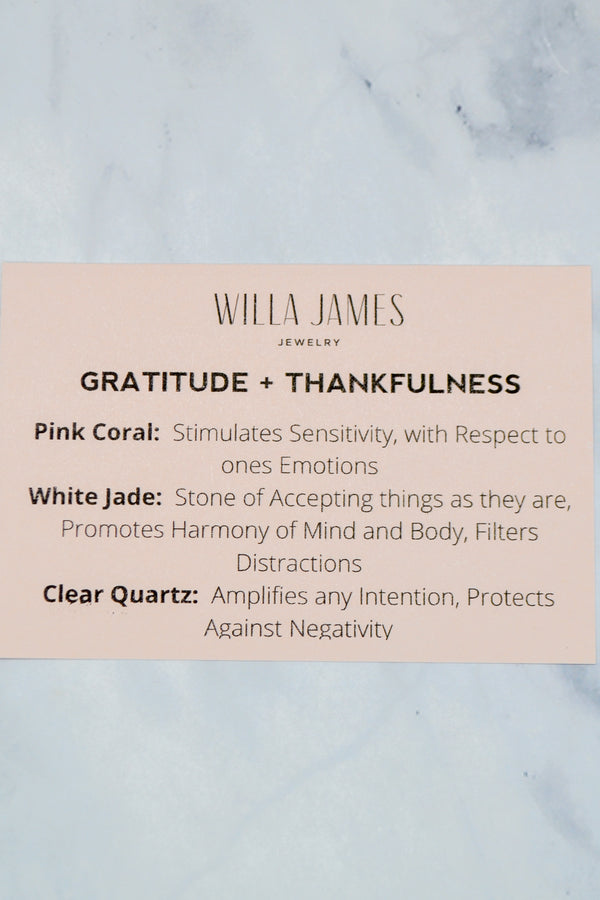 Gratitude + Thankfulness White Rhodium Plate Coral, Jade and Quartz Bracelet Set
Style# SSGratitudeSet
A kind word, an act of kindness, the ability to always have a giving heart, these are just some of the reasons we may be thankful for those around us.  This collection was designed and inspired by the requests from our customers.  How can we show our appreciation for those that are constantly pouring into others around us, now we have the perfect collection.  This collection features contrasting sizes and hues of pink, white and clear and features a White Rhodium Plated Hangtag and Coral Color Fringe Tassel.

1 Thessalonians 5:18 NLT states, "Be thankful in all circumstances, for this is God's will for you who belong to Christ Jesus."
Pink Coral: Stimulates Sensitivity, with Respect to ones Emotions
White Jade: Stone of Accepting things as they are, Promotes Harmony of Mind and Body, Filters Distractions
Clear Quartz: Amplifies any Intention, Protects Against Negativity
Stone Detail: 5mm Pink Coral, 4-5mm Baked White Jade, 8mm Polished White Jade, 4-5mm Clear Quartz
Hangtag Size: ½" L x 1/8" W
Approximate Bracelet Length 7-7-1/2", Fits Average Wrist
925 Sterling Silver
White Rhodium Plated

All Willa James Jewelry is Nickel Free

Tag Manufactured in Thailand, Bracelet Hand-made in USA
Comes with Signature Willa James Pouch
Please note we use all-natural gemstones and all items are handmade. Your bracelet size will vary slightly and all gemstones will feature color variations and striations making each of them unique, just as we are made.  Please note that Willa James does not claim any healing abilities of our gemstones.  We believe that they function as a gentle reminder of God's ability to handle all situations that life provides us and empowers us to face life with contentment, strength, love, and perseverance.