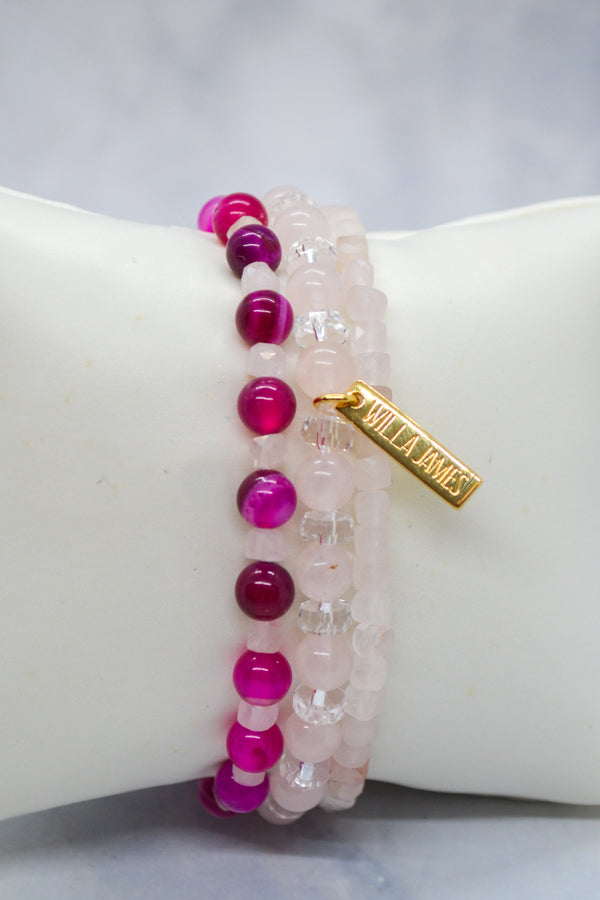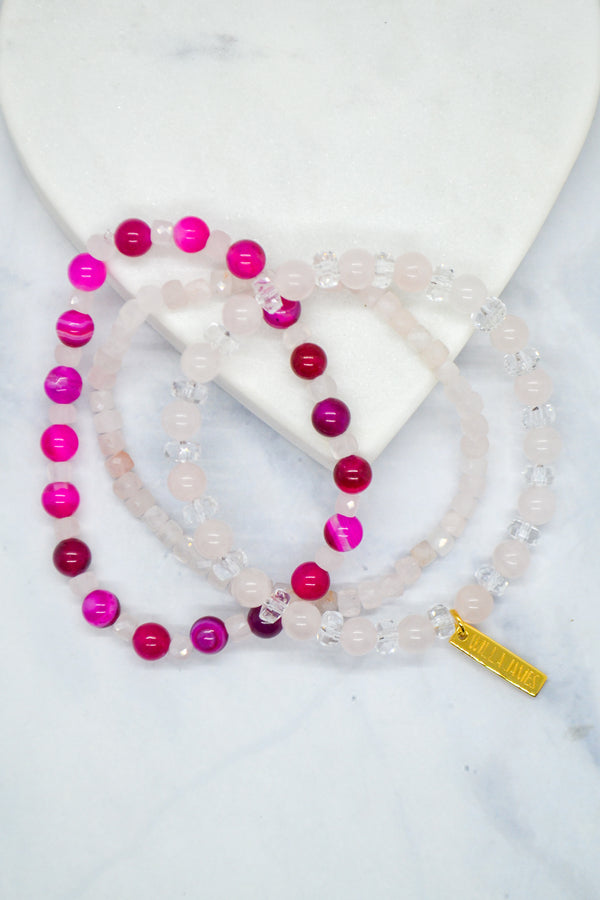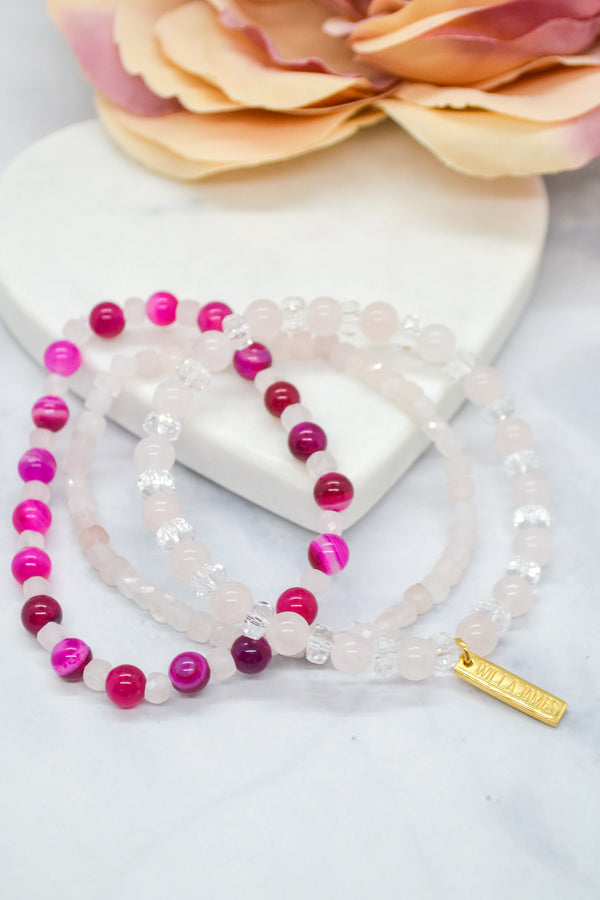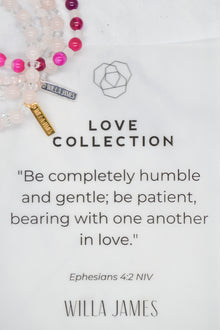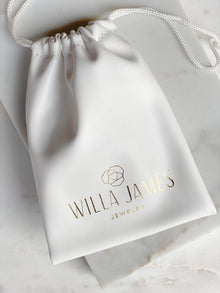 Love Collection 14K Gold Plate Rose Quartz Bracelet Set
Availability:
Out Of Stock
Style# 14KLoveSet
The power of love is a strong one.  Relationships are such a blessing and need to be nurtured to maintain their strength.  Celebrating Love and Devotion was the inspiration for this Collection and the below verse was so powerful and on point, it was an obvious choice.  

Ephesians 4:2 NIV states, "Be completely humble and gentle; be patient, bearing with one another in love."
Rose Quartz: Inner Healing, Helps Comfort Grief, Promotes Self Love, Unconditional Love

Hot Pink Banded Agate: Improves Energy and Confidence, Helps with Emotional Balance

Clear Quartz: Universal Healer, Elevates Thoughts and Perspective, Harmony
Stone Detail: 6-7mm Polished Rose Quartz, 6-7mm Polished Hot Pink Banded Agate, 4x6 Faceted Clear Quartz, 4x4mm Rose Quartz
Hangtag Size: ½" L x 1/8" W
Approximate Bracelet Length 7-7-1/2", Fits Average Wrist
925 Sterling Silver
14K Gold Plated

All Willa James Jewelry is Nickel Free

Tag Manufactured in Thailand, Bracelet Hand-made in USA
Comes with Signature Willa James Pouch
Please note we use all-natural gemstones and all items are handmade.  Your bracelet size will vary slightly and all gemstones will feature color variations and striations making each of them unique, just as we are made.