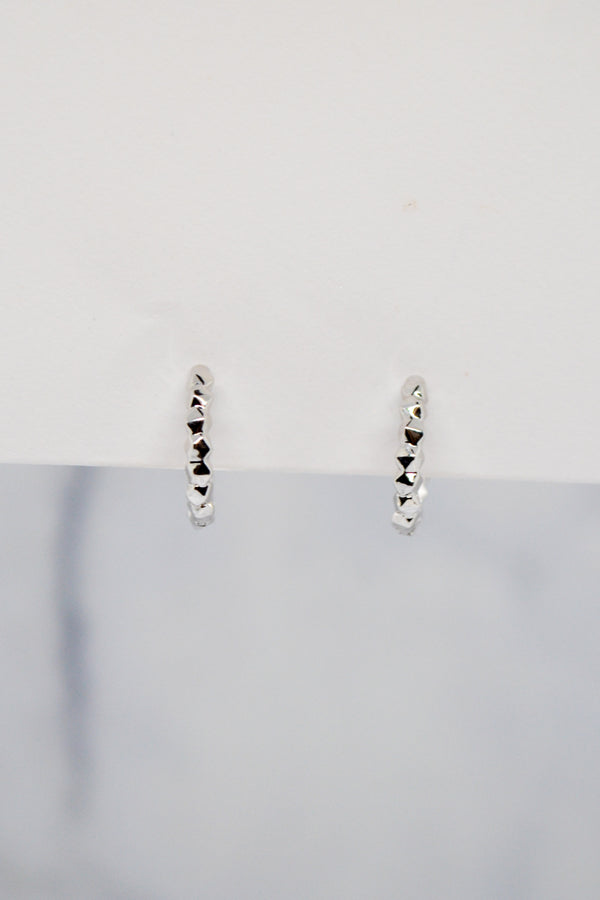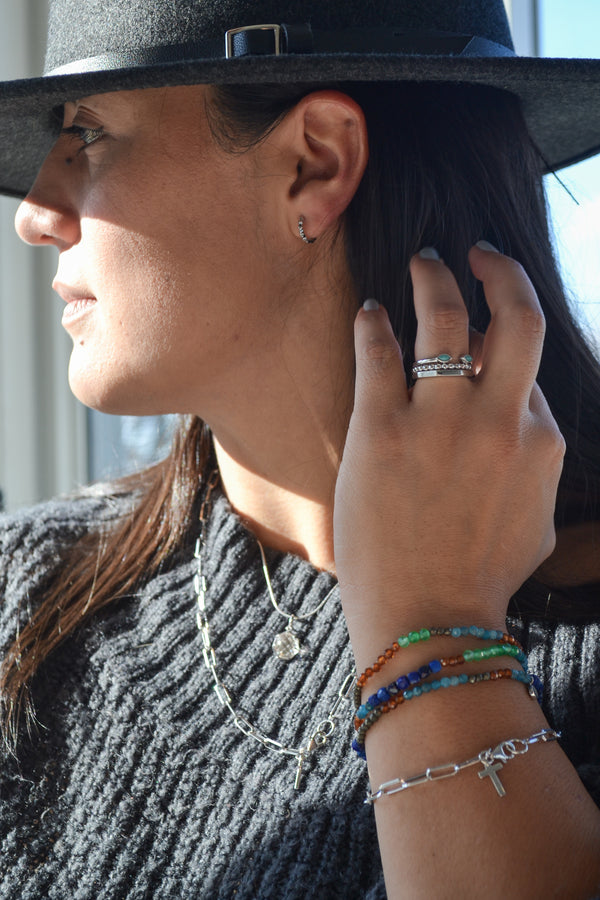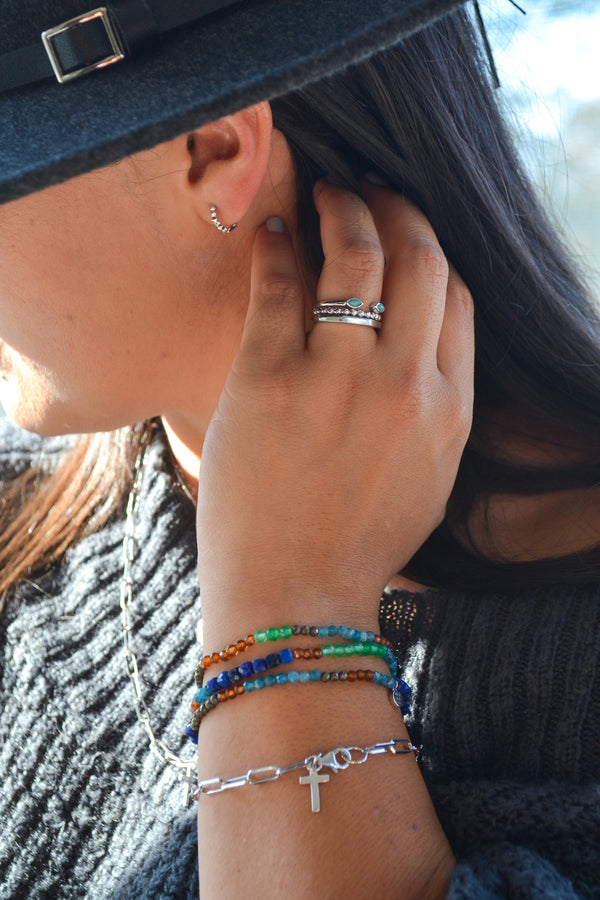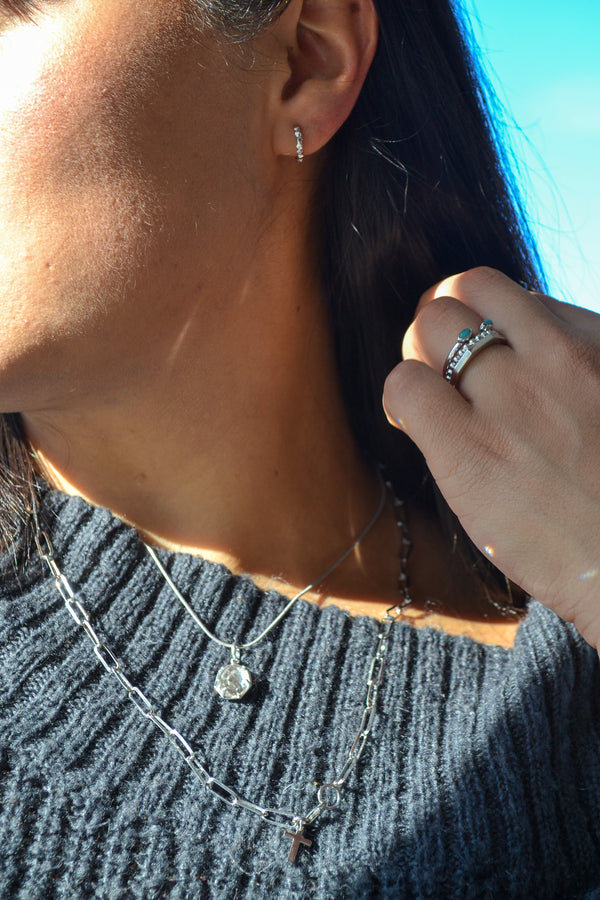 Luke Collection White Rhodium Plate 12mm Petite Polished Beaded Huggie Earrings
Style# EE-9154RHP
The mustard seed, so tiny, yet so symbolic!  The Luke Collection was designed with the mustard seed as it's inspiration.  Often we hear of people being intimidated by pursuing their faith, they are not "Christian enough," to get back to church, to preach, to believe that "x" is going to happen.  The beauty of being a Christian is that we don't need to be experts in our faith, that even faith as small as a mustard seed can produce bountiful fruits.  These beautiful huggie hoops are perfect worn alone or as a stack.  Secured with a Snap bar Closure.  For pierced ears only.
Luke 13: 17-18 NIV States: "The Jesus asked, What is the kingdom of God like?  What shall I compare it to?  It is like a mustard seed, which a man took and planted in his garden.  It grew and became a tree, and the birds perched in its branches."

Earrings Measure: 12mm Long x 2mm Wide

925 Sterling Silver
White Rhodium Plate

Secures: Snap Bar Closure

Made in Thailand.
Comes with Signature Willa James Pouch
All Willa James Jewelry is nickel free, lead free and cadmium free. Those with metal sensitivities can seek comfort in wearing our jewelry worry-free.