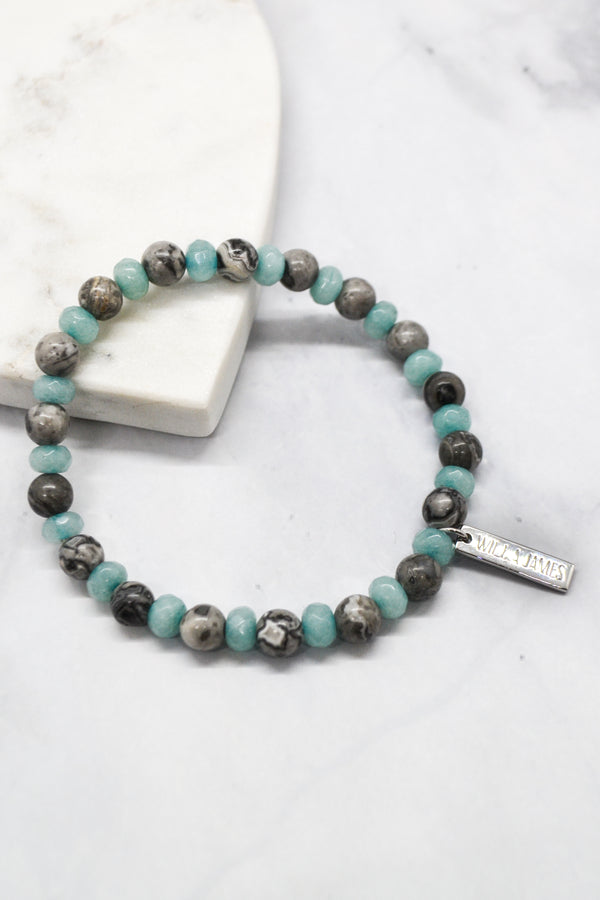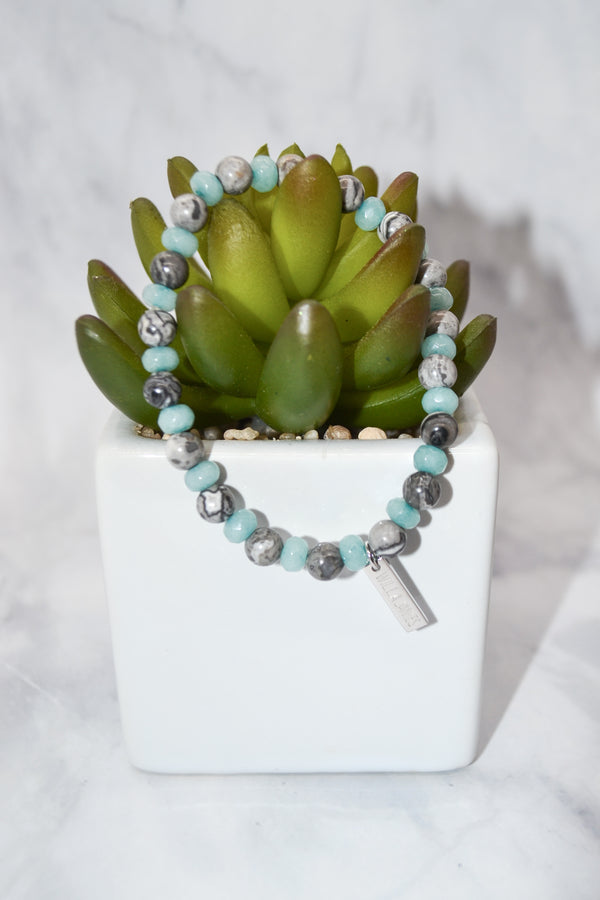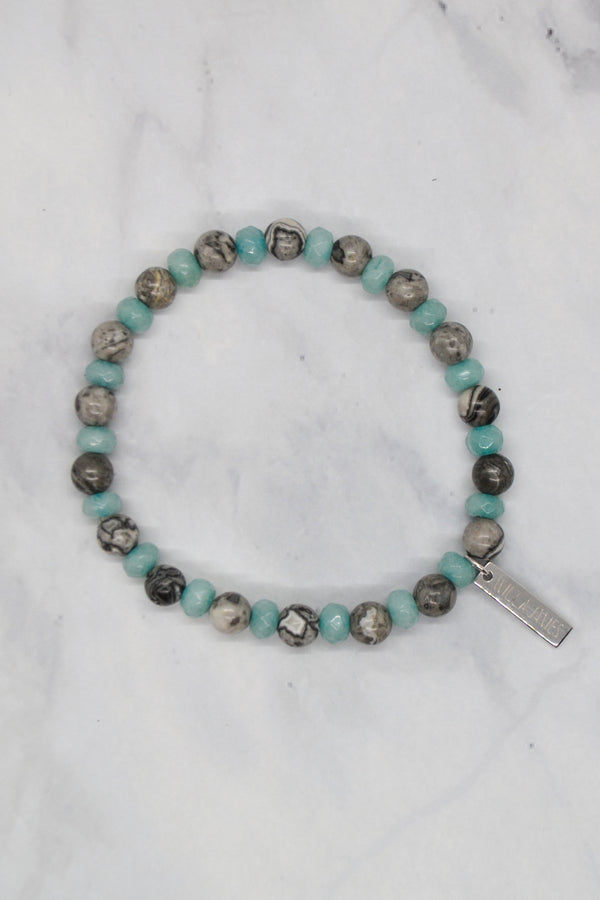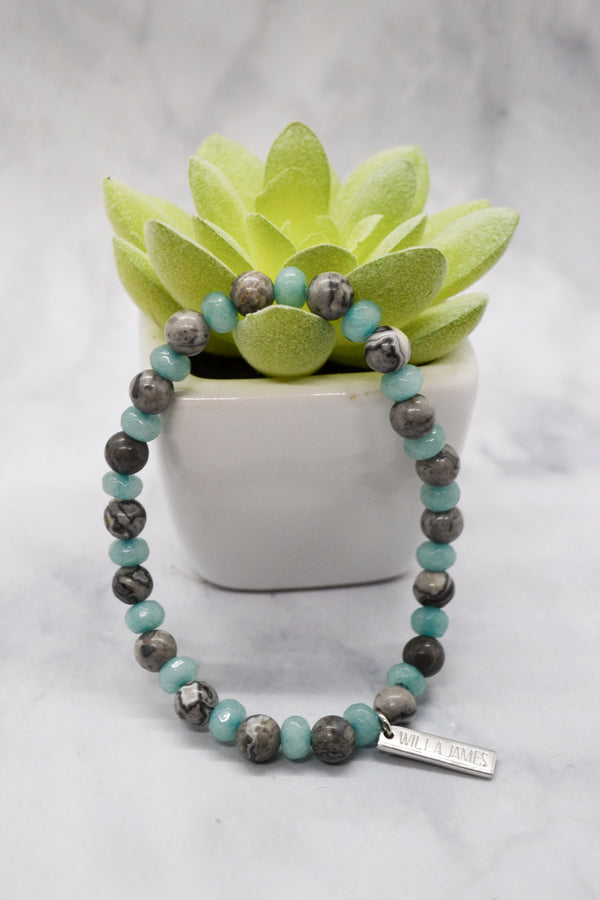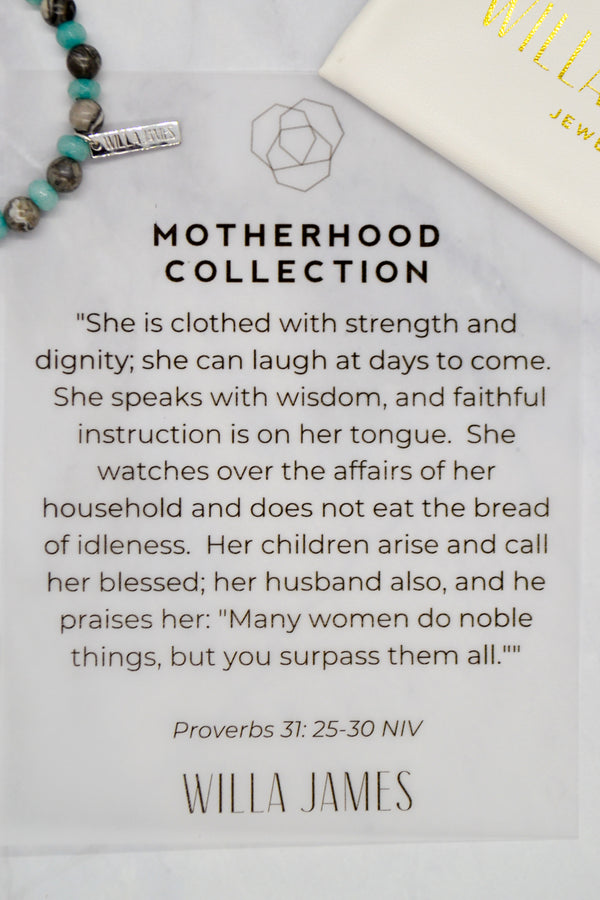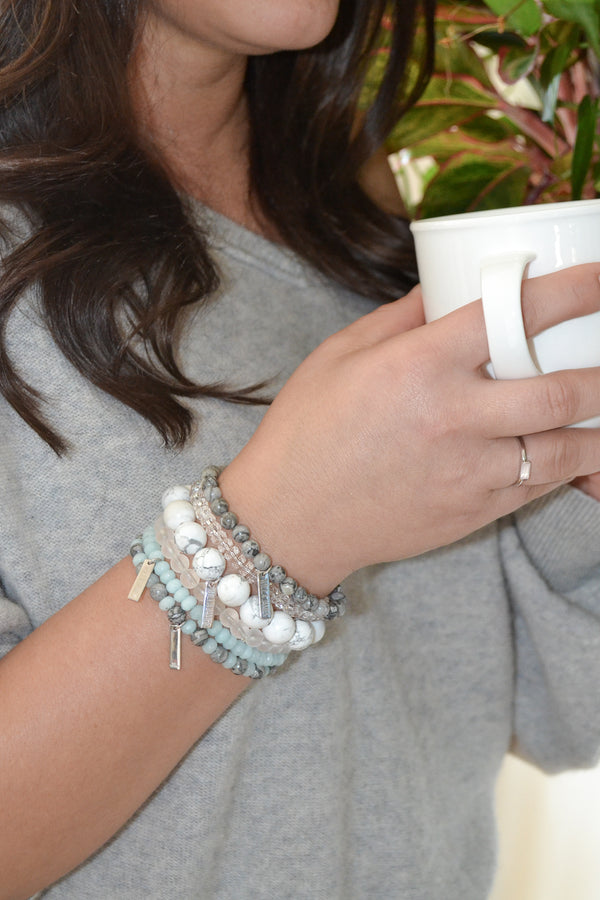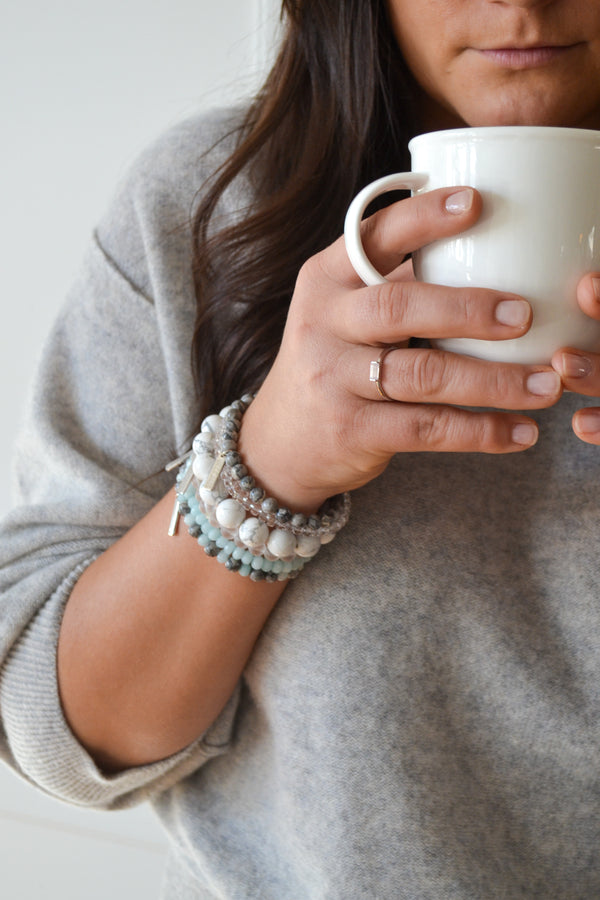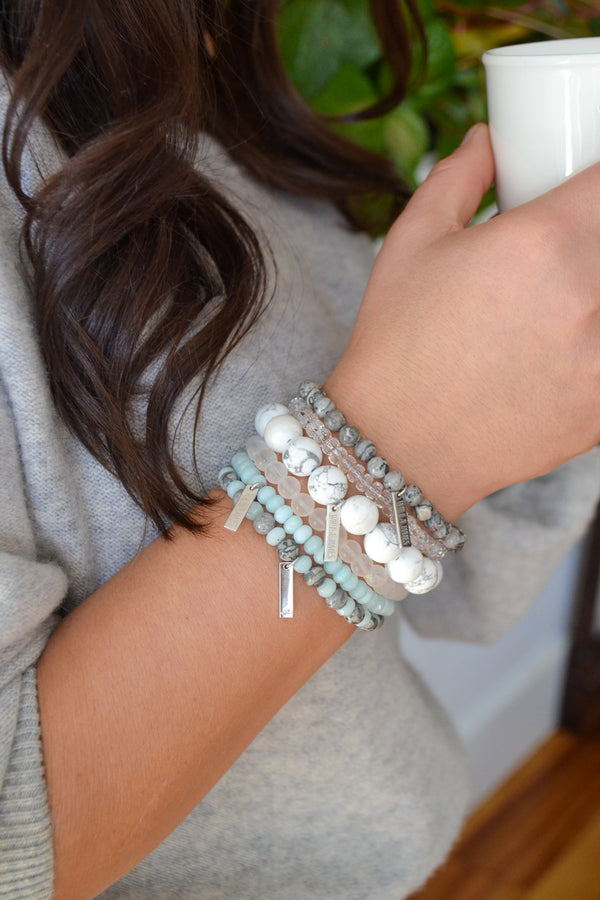 Motherhood Collection White Rhodium Plate Sterling Silver Amazonite and Grey Jasper Stretch Bracelet
Availability:
Out Of Stock
Style# SSMotherhoodAmazGJasp
Motherhood... what a gift and challenge at the same time.  When this bracelet was designed it was so important that we found the right verse, and the verse below is something that EVERY MOTHER should hear and feel an inner comfort from.  Whether this be a gift for new moms, a gift for yourself or a gift for a friend that is in a season that just needs a little extra reminder of how incredibly fabulous she is, this bracelet may be something that every Momma should have.

Proverbs 31: 25-30 NIV states:  "She is clothed with strength and dignity; she can laugh at days to come.  She speaks with wisdom, and faithful instruction is on her tongue.  She watches over the affairs of her household and does not eat the bread of idleness.  Her children arise and call her blessed; her husband also, and he praises her: "Many women do noble things, but you surpass them all.""

Amazonite: Known to boost your emotional and spiritual well being, soothes anxiety, and alleviates worry and fear.
Grey Jasper: Known as the supreme nurturer, provides protection and absorbs negative energy
Stone Detail: 6x4mm Faceted Amazonite, 6-7mm Polished Grey Jasper
Hangtag Size: ½" L x 1/8" W
Approximate Bracelet Length 7-7-1/2", Fits Average Wrist
925 Sterling Silver
White Rhodium Plated

All Willa James Jewelry is Nickel Free
Tag Manufactured in Thailand, Bracelet Hand-made in USA
Comes with Signature Willa James Pouch
Please note we use all-natural gemstones and all items are handmade. Your bracelet size will vary slightly and all gemstones will feature color variations and striations making each of them unique, just as we are made.  Please note that Willa James does not claim any healing abilities of our gemstones.  We believe that they function as a gentle reminder of God's ability to handle all situations that life provides us and empowers us to face life with contentment, strength, love, and perseverance.